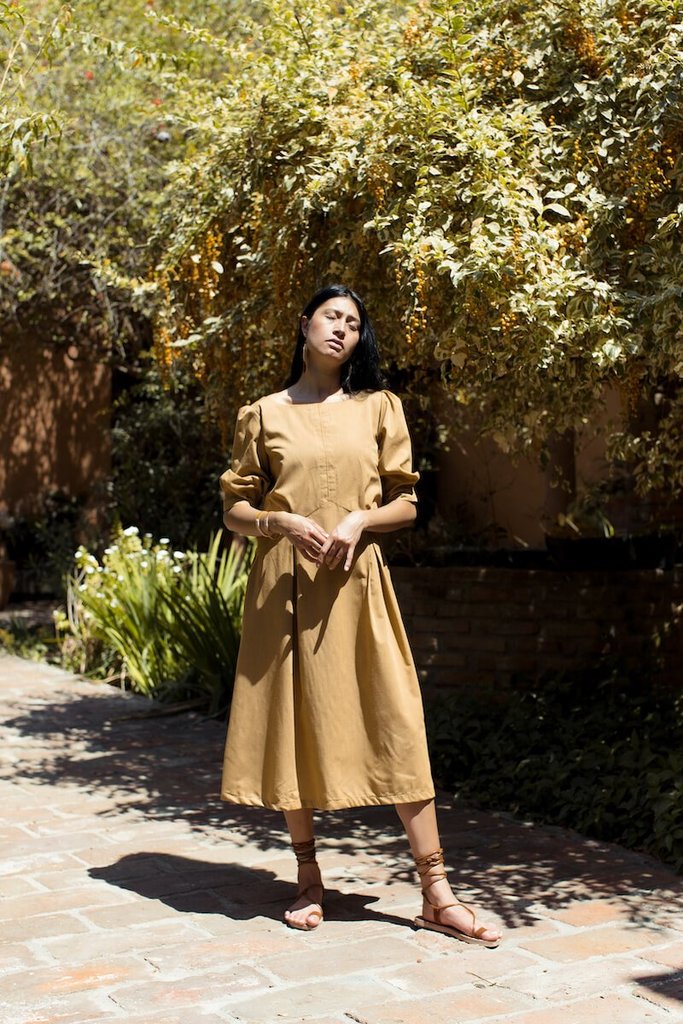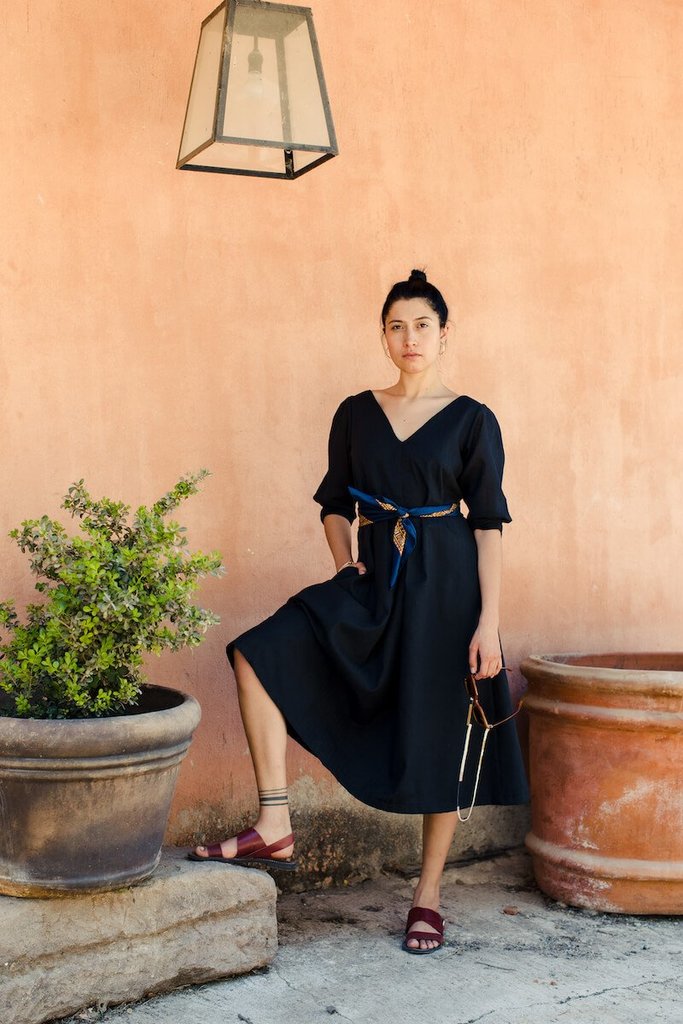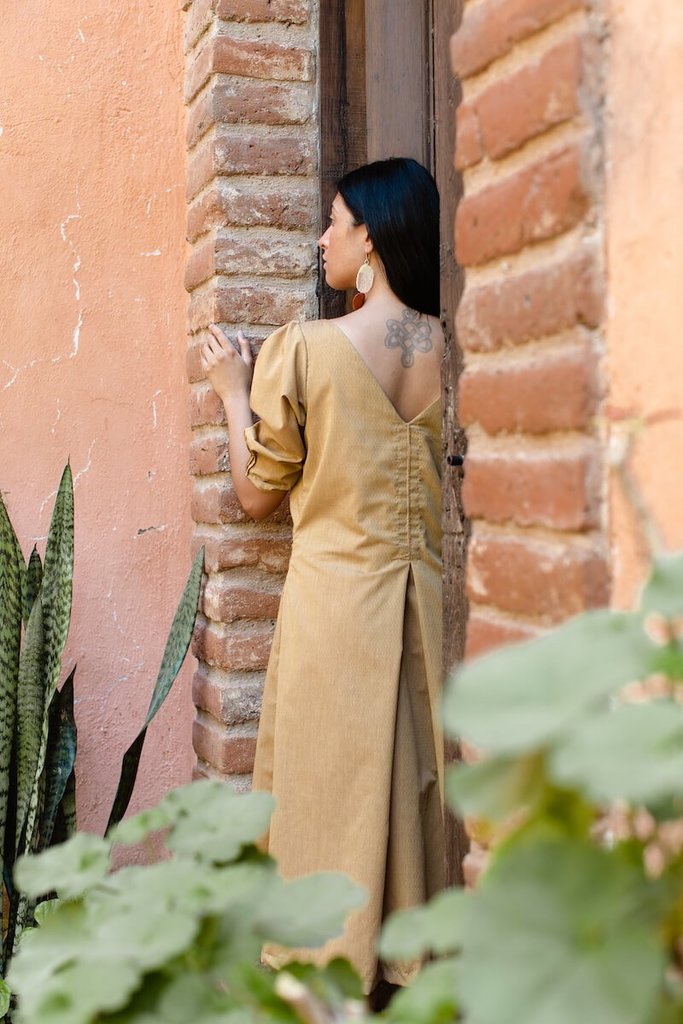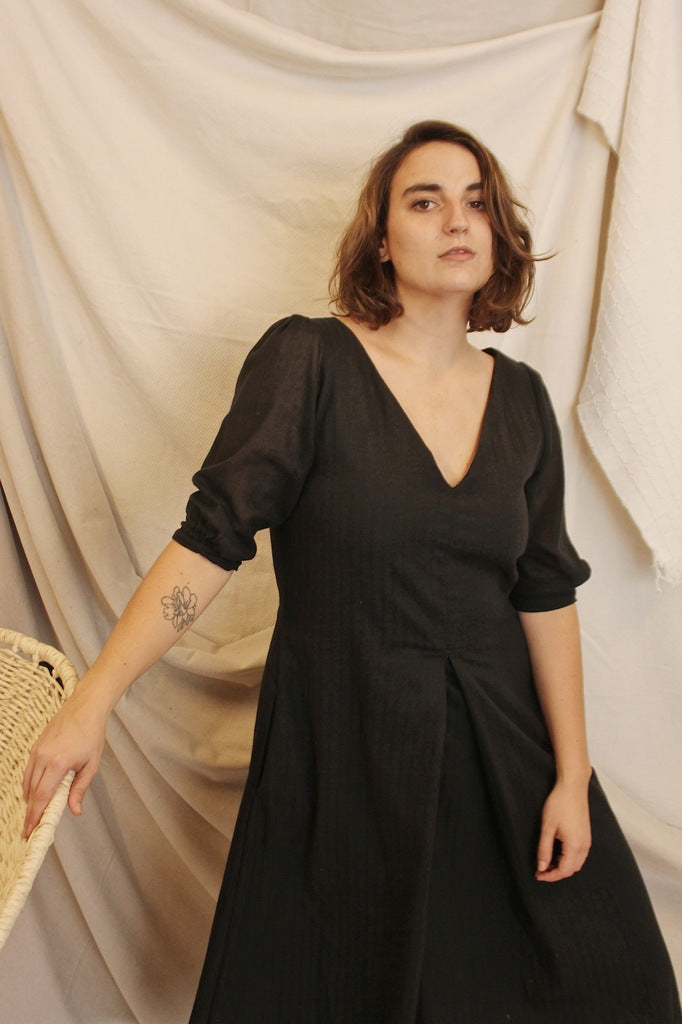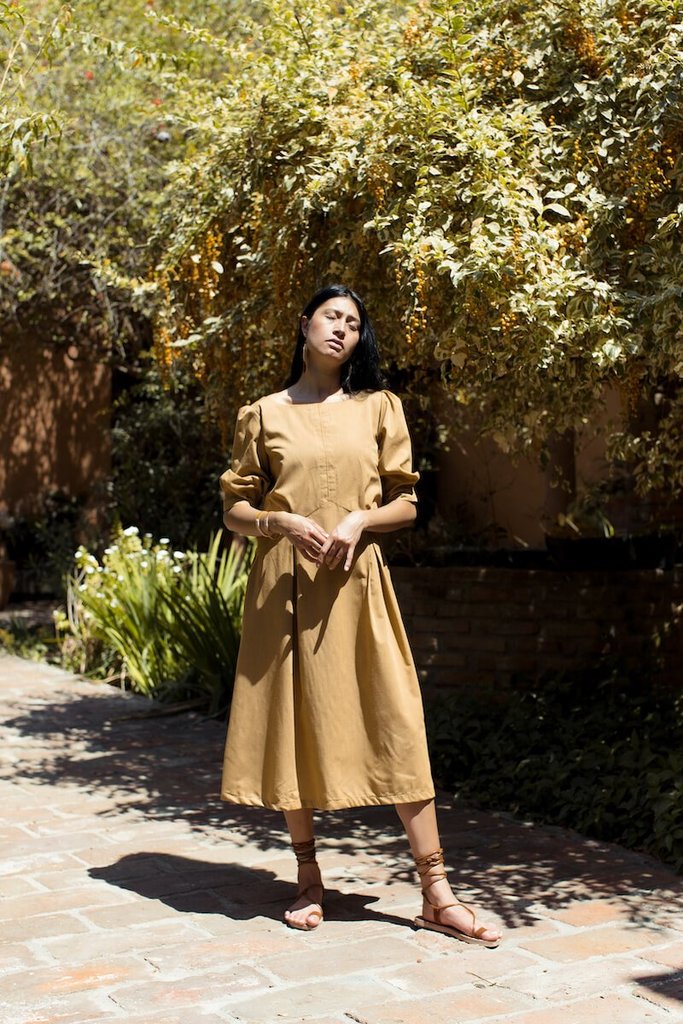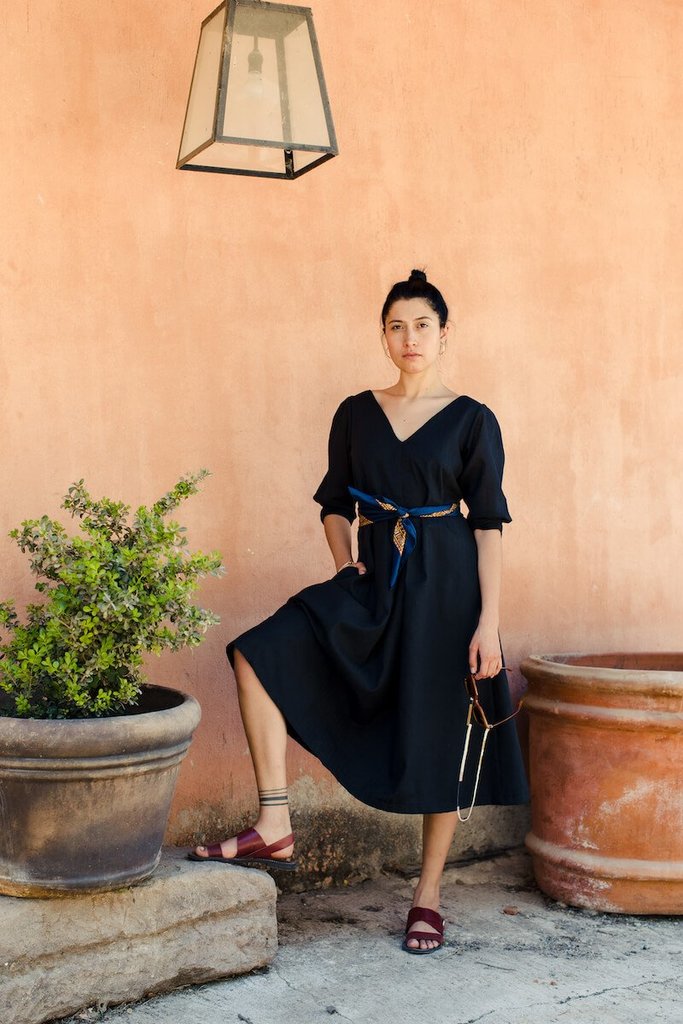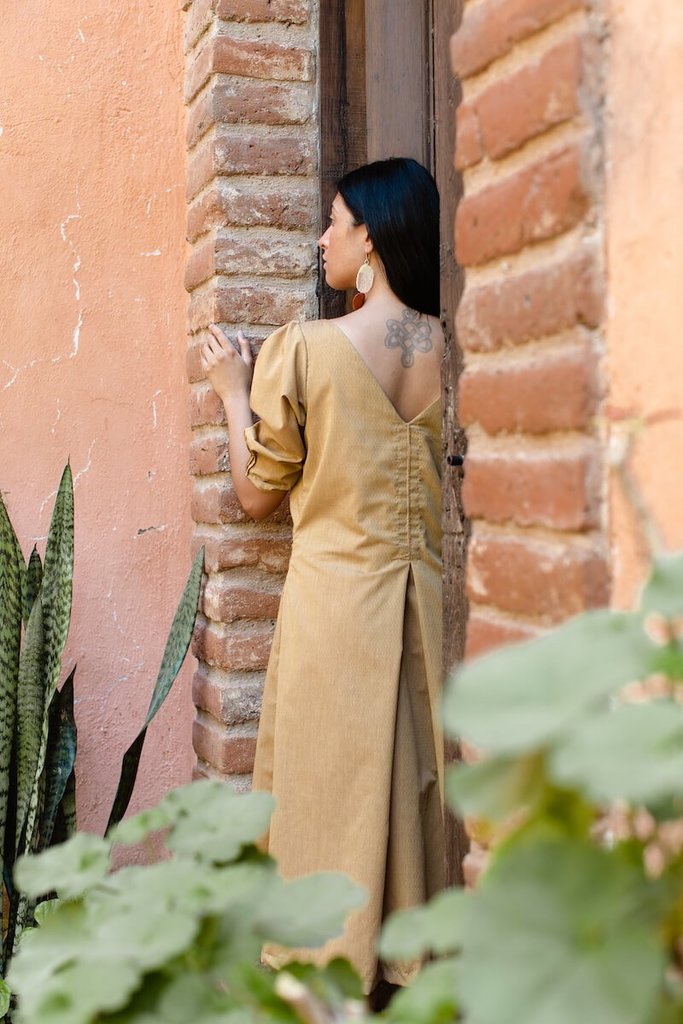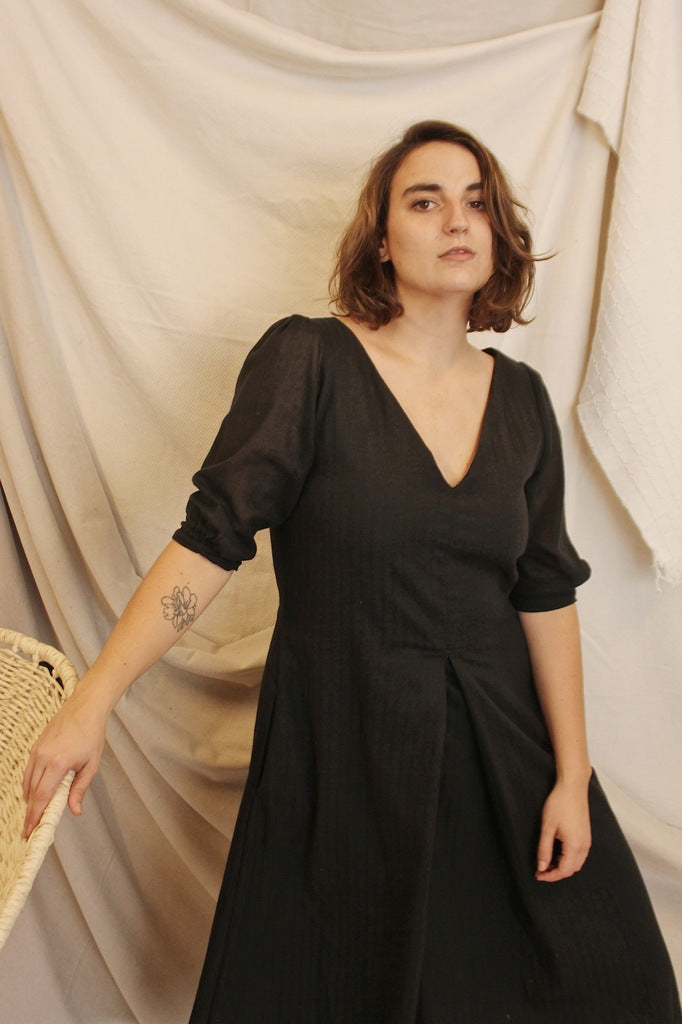 Elena Dress
Vestido en corte A, ligeramente amplio. Cómodo y fresco. bolsillos ocultos en los costados. Detalle de alforzas en la manga. Escote semi recto y escote V, ambos pueden usarse por el frente o por atrás, largo ¾.
100% Algodón.
Todas las piezas Subtropicalia son hechas en nuestro taller.
________
Comfortable "A" line dress with hidden pockets on the sides. Pin-tuck-detail in the sleeves. Both necklines can be worn in front or back. Midi length.
100% Cotton.
All Subtropicalia pieces are made in our studio by our lovely team.