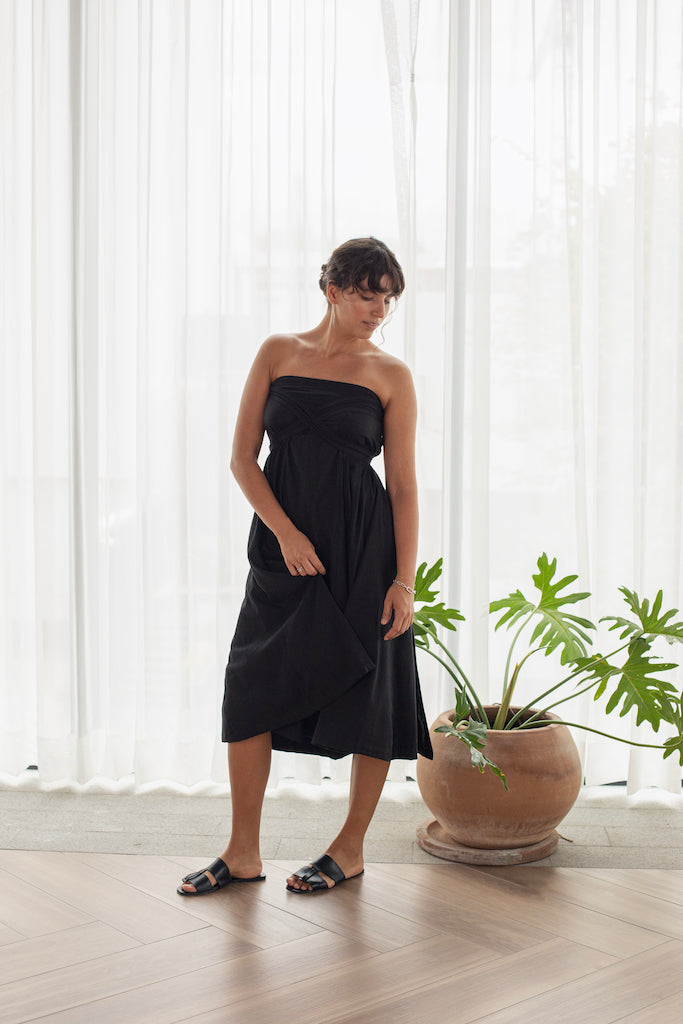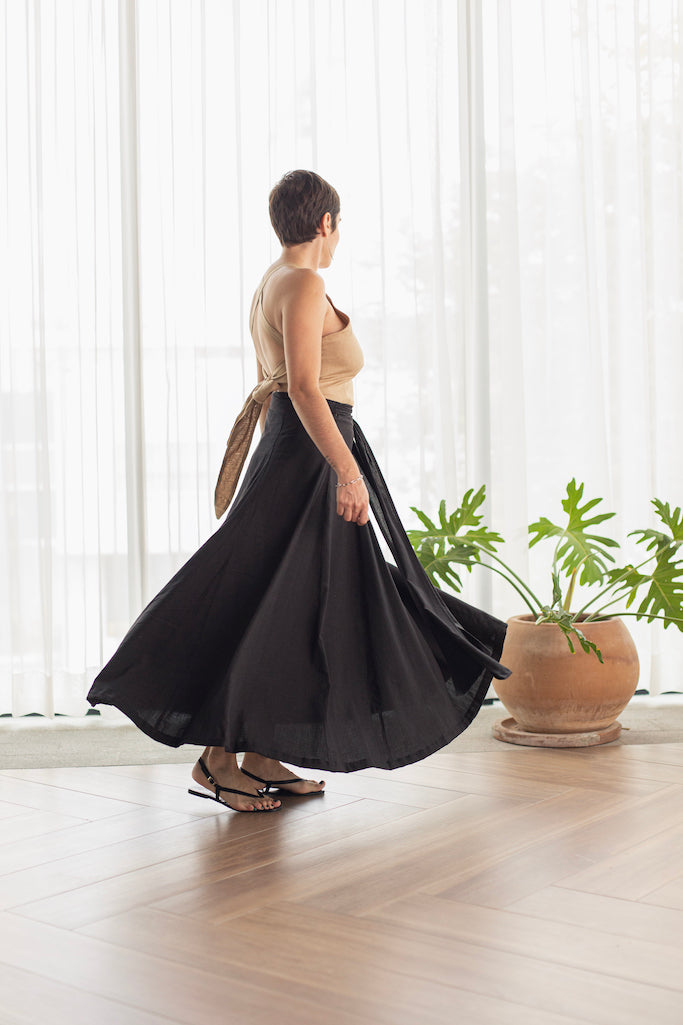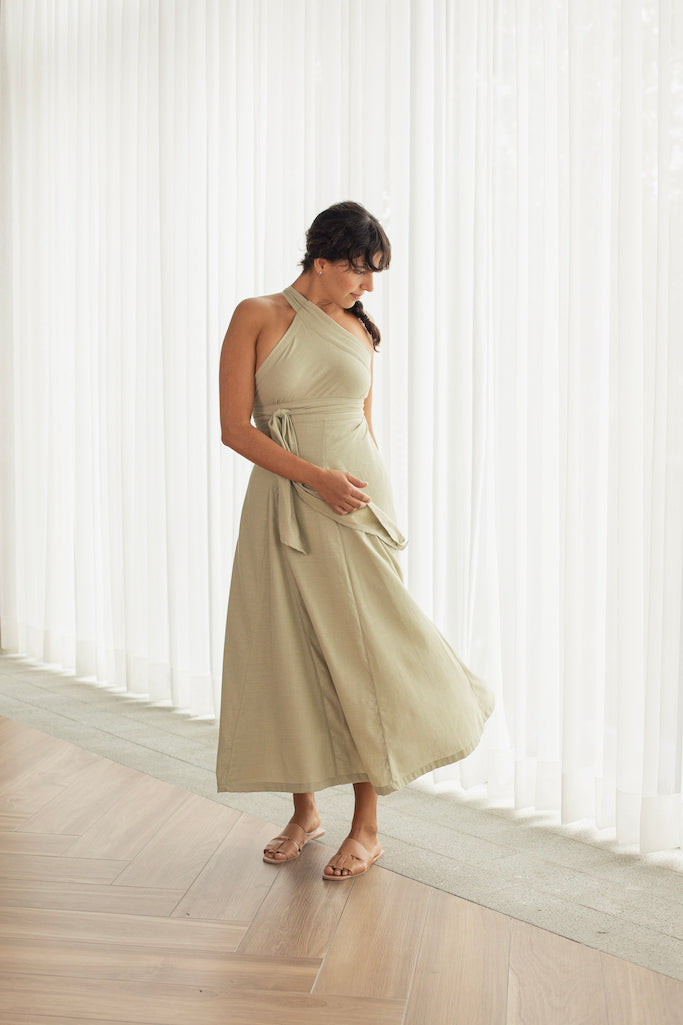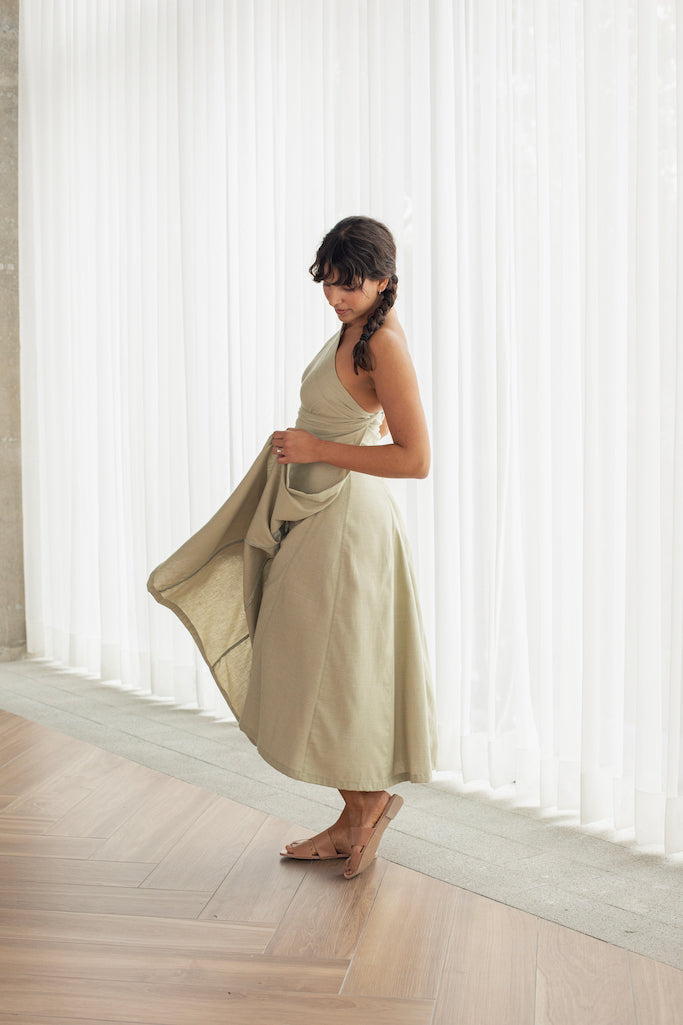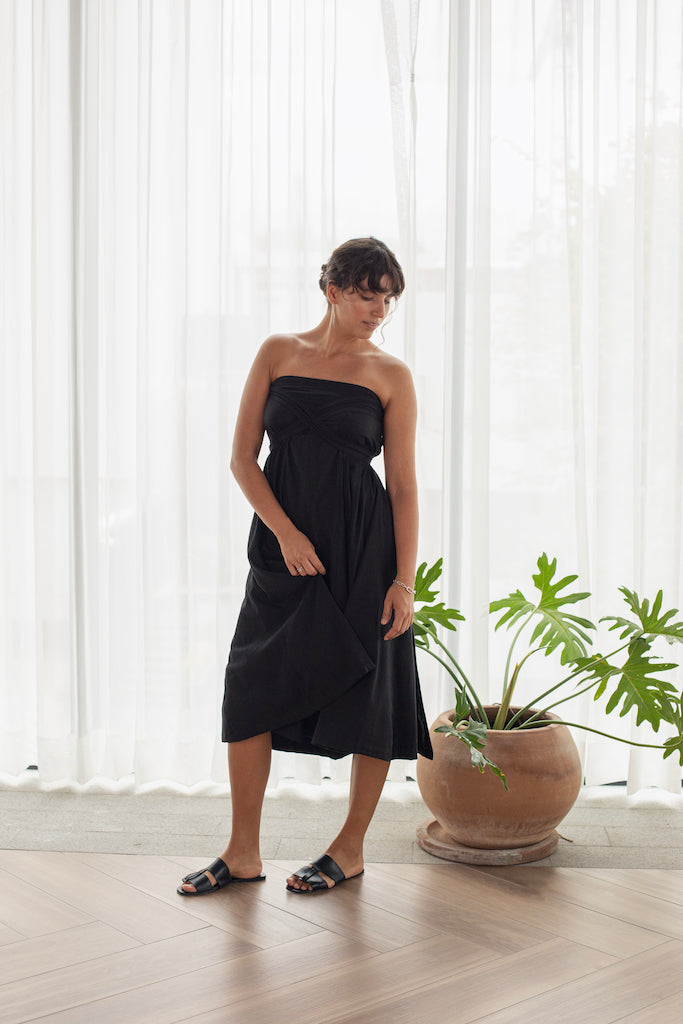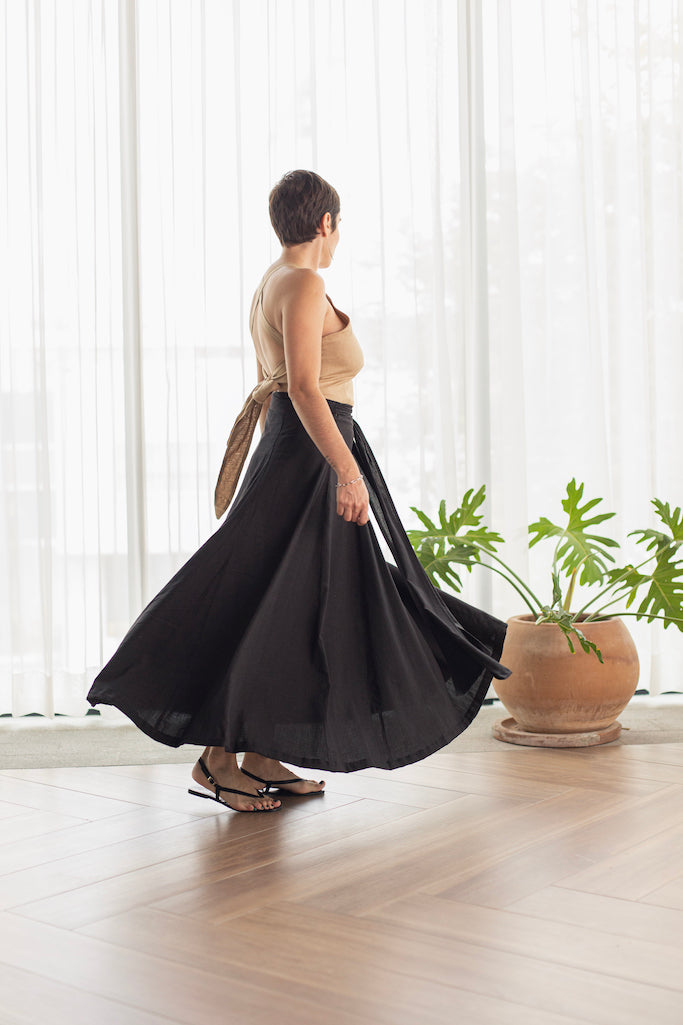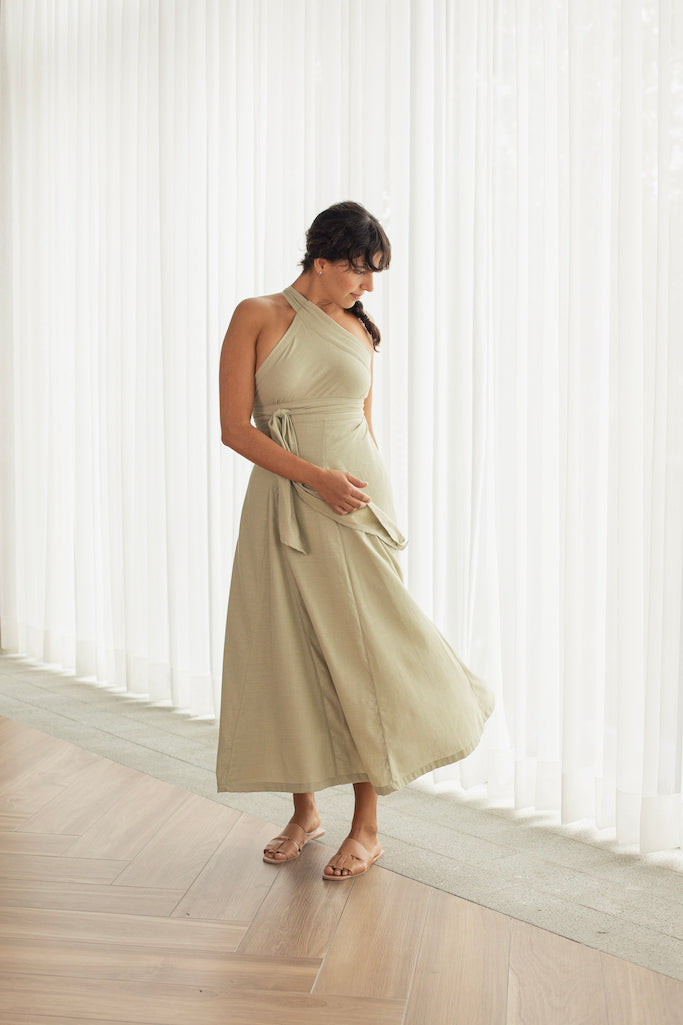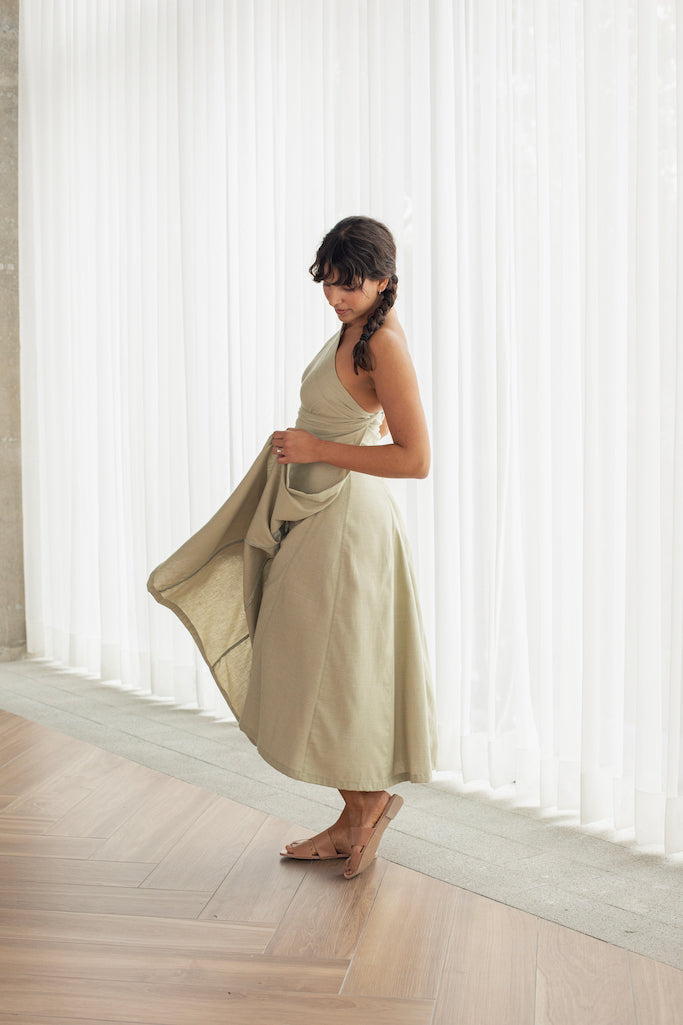 Luna Nueva Skirt / Dress
Una de nuestras piezas más versátiles, Luna Nueva invita a explorar sus formas de abrazar el cuerpo. Puede usarse como falda, vestido, cover up o chaleco, ¡nos encanta!
100% Algodón.
*One size 1: abarca tallas CH-M
*One size 2: abarca tallas M-G
Todas las piezas Subtropicalia son hechas en nuestro taller.
________
Flared skirt that transforms into a multiple style dress and cover up. Ankle length when wearing as skirt. Adjustable waist, adapts to all different body types. Our most versatile piece, explore all 6 different styles! Style it with the Día top for a special elegant occasion.
100% Cotton.
*One size 1: fits to size small and medium
*Onse size 2: fits to size medium and large
All Subtropicalia pieces are made by our lovely team in our studio.